Traditions and visions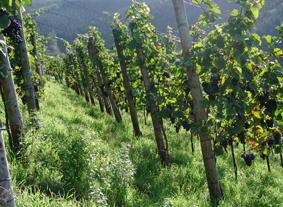 Ancient chronicles confirm that the Romans planted red wine grapes in the conquered Mosel region. Two thirds of the entire cultivation area was dedicated to Pinot Noir until the early 19th century. The In the years 1933 – 1986, the German wine law prohibited the cultivation of red grapes along the Mosel. In this time, the Mosel developed into the premier Riesling cultivation area. Six years onwards, in 1991, we took the risk in planting our first Pinot Noir vines and astonished the wine world with remarkable quality that many had not considered possible to achieve. The stir we created was extremely motivating and we decided to carry on.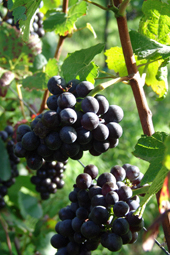 In 2006, we expanded our 7.2 hectare cultivation area to a total of 13.7 hectares. We reclaimed the precious, steep slate soils, created lateral terraces and planted Riesling and Cabernet vines. Today, roughly one third is covered with red grapes.
Numerous awards, the recognition of the trade and growing demand of enthusiastic wine lovers at home and abroad are both confirmation and incentive. As experimenting is in our nature, we are looking forward to further surprise and amaze you.