Foto Heidi Spang 4. November 2020
A warm welcome to your
Wein- & Sektgut Schneider, Leiwen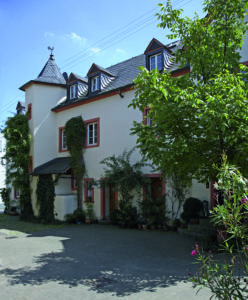 We cordially invite you to get to know us – on these pages and during a visit to our vineyard. Open your senses, discover the authentic quality of our wines and enjoy the variety of their flavors!
Heinz, Heidi and Team
Any questions? Please contact us using our contact form.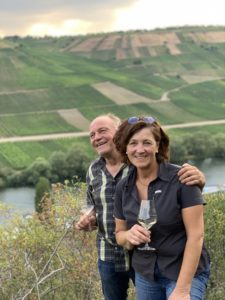 Heinz Schneider &  Heidi Spang

News on the current regulations:
Dear wine friends,
as of Wednesday, 12.05.21, the regulations will be relaxed. The contact rules, the obligation to wear a mask and the ban on alcohol in public will remain in place.
Taking into account the current hygiene rules, our wine room will be open. We are not able to offer wine tastings at the moment, but we are available for advice and sales.
Anyone who would like to visit us is very welcome!
You are welcome to make an appointment with us in advance. But we are also happy about spontaneous visits!